The Last Stretch
Omg!!! 2 days to go and i'm finally graduating!! :)) It has been 5 yrs of ups and downs of being a college student. The unforgettable experiences that UST let me experience and the wonderful people that i met during my stay in UST makes my 5yrs stay fun and fabulous..  This year was the most memorable year of my life, SENIOR LIFE IT IS!!! Hello! New Uniform! The last two semester of my life...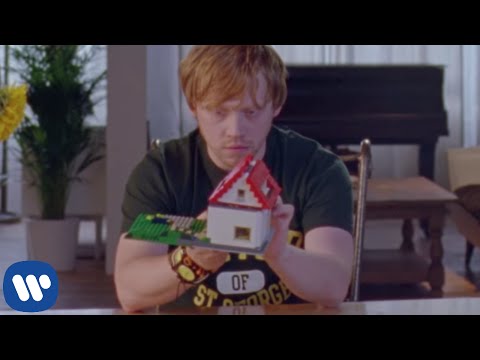 "Think back and replay your year; if it doesn't bring you tears of either joy or..."
– Ally McBeal (via julie911)
'Glee' spoilers: Songs for 'Prom Queen' episode...
gleeks: "Friday" by Rebecca Black. Sung by Puck, Artie, and Sam. "Dancing Queen" by ABBA. Sung by Mercedes and Santana. "Rolling In The Deep" by Adele. Sung by Jesse and Rachel. "Isn't She Lovely" by Stevie Wonder. [Unknown who is singing this] "My Man" by Barbra Streisand. Sung by Rachel. [Shoot me on the first one…]
MYSELF ...
"She believes in love and romance. She believes her life is going to be transformed into something wonderful and exciting. She has hopes and fears, just like anyone. Sometimes she feels frightened. Sometimes she feels unloved. Sometimes she feels she will never gain approval from those people who are most important to her. But she's brave, and goodhearted and faces her life head on."
Head Full Of Doubt // Road Full Of Promise: WHEN... →
francescalacroce: When you love someone, you do not love them all the time, in exactly the same way, from moment to moment. It is an impossibility. It is even a lie to pretend to. And yet this is exactly what most of us demand. We have so little faith in the ebb and flow of life, of love, of relationships. We…
Christmas day!
Noche Buena later then sleep and i don't know what's next..uhm eat again!! haha
"Every time you smile at someone, it is an action of love, a gift to that person,..."
– Mother Teresa (via quote-book)
"The strongest muscle in the human body is the heart."
– Mr. Burns, The Simpsons (via quote-book)
"my twitter isn't working!! grr i can't tweet with my twitter account..."
"Sometimes, truth isn't good enough; sometimes people deserve more. Sometimes..."
– The Dark Knight (via kari-shma)
"Reality becomes a prison to those who can't get out of it"
– Joyce Cary  (via kari-shma) (via quote-book)
"One cannot think well, love well, sleep well, if one has not dined well."
– Virginia Woolf  (via kari-shma) (via quote-book)